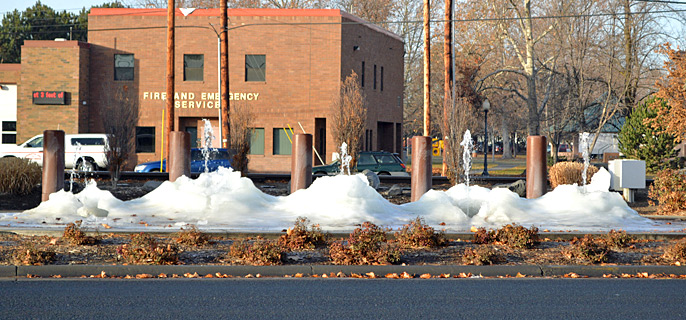 The warmer weather that was promised was delivered over the weekend and is expected to continue into the week.
Today's high temperature should reach 50 with an overnight low of around 28. The temperatures should cool down somewhat as the week goes on, but the highs aren't expected to dip below freezing anytime soon. Temperatures should remain in the low 40s on Tuesday and Wednesday before settling into the mid-30s the rest of the week.
Road conditions could be slick tonight and early tomorrow as patchy freezing fog is forecast between 10 p.m. tonight and 10 a.m. on Tuesday. The region could get some rain on Wednesday and Friday.
The extended forecast calls for a slight warming trend just in time for the upcoming weekend with temperatures expected to reach back into the 40s on Saturday and Sunday.