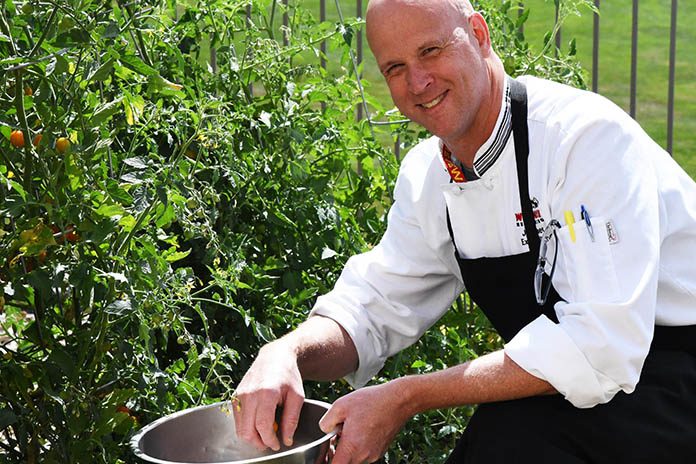 There is a rush of excitement behind the scenes at Wildhorse Resort & Casino as the culinary staff prepares to amuse the palates of 1,000 guests at Gov. Kate Brown's inaugural gala on Jan. 18 in Portland.
Wildhorse was invited to represent Eastern Oregon at an event that will feature Oregon foods from seven regions of the state.
Guests attending the gala will include the governor's top supporters, elected officials, and industry and community leaders.
Executive Chef Jeff Sommer is planning three hearty hors d'oeuvres that reflect the local flavor and cuisine at Plateau, the resort's fine dining restaurant.  The presentation at the gala will likely feature a bacon and bleu cheese appetizer, braised lamb shoulder in Pendleton Whisky sauce, and huckleberry cheesecake.
Staying true to the Eastern Oregon theme, the bacon is sourced from Hill Meat Company in Pendleton and the lamb is raised at the Upper Dry Creek Ranch in Weston.
The culinary team will have quite a task to accomplish in the final hours before the event.  The food will be meticulously prepared in the kitchen at Wildhorse Resort then quickly delivered to the venue in Portland where it will be warmed and plated on environmentally friendly bamboo plates.
Sommers and his crew will deliver about 1,200 hors d'oeuvres to the governor's guests.  The culinary team then quickly resets to prepare and serve dinner to 450 additional guests at the resort's Rivers Event Center.