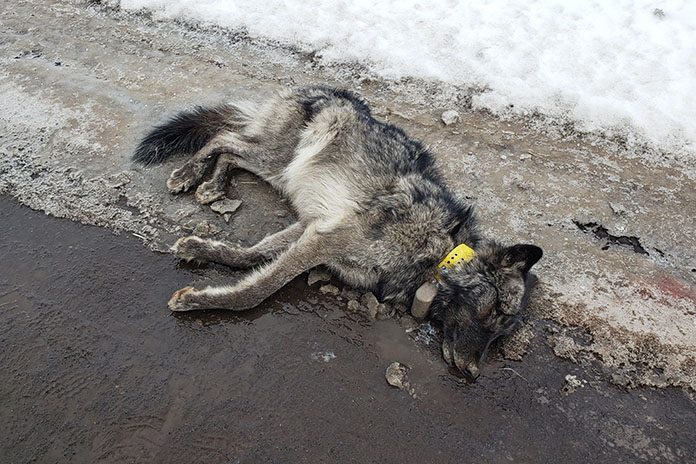 The Oregon State Police is asking for the public's help in identifying the person responsible for killing a wolf in Wallowa County.
The OSP received a call on Jan. 8 from a citizen who reported finding a dead collared wolf on Parsnip Creek Road, about six miles southeast of Wallowa.
OSP troopers and Oregon Department of Fish & Wildlife personnel responded to the area and located a deceased collared wolf.  The initial investigation revealed that the wolf likely died as a result of being shot.  The wolf, OR 106, was a 2-year-old female.  OR 106 was a lone wolf that dispersed from the Chesnimnus Pack.
OSP is urging anyone with information regarding this case to call the Oregon State Police Tip-line at 1-800-452-7888, *OSP (*677), or email at TIP@state.or.us. Reference case # SP22006179.