The taxi program designed for area employees rolled out on Oct. 1 and in its first month sold 180 tickets connecting local employees to their workplace.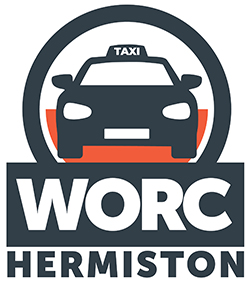 The West-End Workforce On-Demand Ride Cooperative (WORC), a  collaboration between the cities of Hermiston, Umatilla and Stanfield, offers low-cost taxi service to employees in the three communities. The subsidized rate, funded by the state payroll tax, starts at $2.50 per ride.
"We're trying this as a pilot program to see where we can do the most good for employees and employers in our communities," said Hermiston City Manager Byron Smith. "This helps workers who struggle to find reliable transportation and makes sure businesses stay fully staffed and able to operate efficiently. Through taxi programs and bus routes, we're making sure everybody can get to where they need to be."
Rides for WORC are provided by the Hermiston Taxi Company, the local cab service that also delivers subsidized senior and disabled rides in Hermiston.  Kayak Public Transit provides free bus service inside Hermiston city limits from 7 a.m. until 6 p.m. Monday-Friday, offering an alternative for workers on a daytime shift.
"Our hope is that once workers get familiar with the WORC program, they will see that they can mix and match rides with the free bus service to reduce their costs further," Smith said.  "For example, a teenager who doesn't have a license but works an evening fast food shift could take the bus to work in the afternoon and then use a WORC taxi ticket to get home later at night.  This maximizes use of the taxi program rather than adding additional bus routes late into the evening when there are fewer riders."
WORC tickets come in booklets of 10 and can be purchased at Hermiston City Hall, 180 N.E Second St.  Purchasers must provide proof of employment and tickets can only be used to or from the workplace.
For more information about public transportation options in Hermiston, visit the Hermiston website.