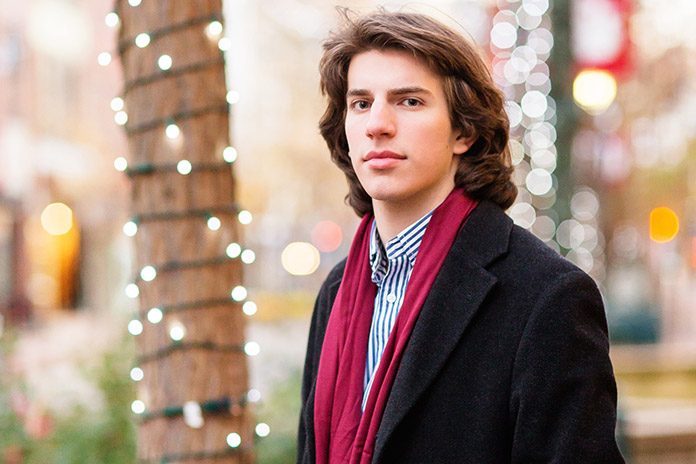 A concert pianist who has been described as "mesmerizing," "poetic," "electrifying," and "a gifted virtuoso" in his performances across five continents is presenting a free recital at the Pendleton Center for the Arts on Monday, May 16.
The performance begins at 4:30 p.m. and is free for anyone who reserves a seat at PendletonArts.org or by calling 541-278-9201. Seating is limited to the first 100 reservations.
Llewellyn Sanchez-Werner was selected to be a Gilmore Young Artist, an honor awarded to the most promising American pianists of the new generation, and his multi-faceted artistry has been featured on NPR, PBS, CNN International, and the Wall Street Journal.
Sanchez-Werner's recent international performances include The Royal Concertgebouw in the Netherlands, CultureSummit in Abu Dhabi, the Louvre and Grenoble Museums in France, Smetana Hall in the Czech Republic, State Philharmonic Hall in Slovakia, Ashford Castle in Ireland, Gijon International Piano Festival in Spain, and Verbier Festival in Switzerland.
Sanchez-Werner performed at the Kennedy Center and the White House for President Obama and President Biden, for President Peña Nieto of Mexico, Prime Minister Peres of Israel, and President Kagame of Rwanda. Committed to public service, he received the Atlantic Council Young Global Citizen Award recognizing his dedication to social action through music in such countries as Iraq, Rwanda, France, Canada, and the United States.
Since making his concerto debut at age 6, Sanchez-Werner has performed under the batons of some of the world's most notable conductors. He holds master and bachelor of music degrees from Juilliard, where he was awarded the Kovner Fellowship, and an Artist Diploma from the Yale School of Music, where he was awarded the Charles S. Miller Prize. As part of his commitment to giving back, he's working with a local young piano student the morning of the recital, providing a one-on-one master class for the lucky teen.
The performance is made possible through a partnership with Portland Piano International and their Rising Stars program, which brings world-class pianists to rural communities. The PCA event follows a Sunday evening performance at The Vert Auditorium with the Portland Youth Philharmonic Orchestra.
More information can be found at PendletonArts.org or by calling 541-278-9201.