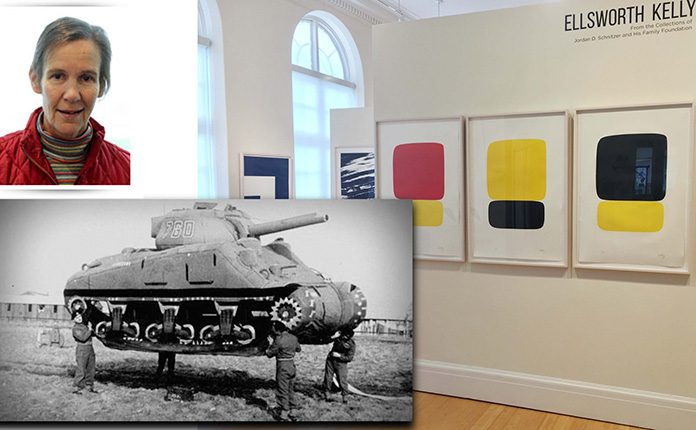 The Pendleton Center for the Arts is providing multiple ways to engage with its latest exhibit, Ellsworth Kelly: From the Collections of Jordan D. Schnitzer and His Family Foundation.
World War II history may seem like an unlikely pairing with contemporary art, but Kelly's work with the infamous "Ghost Army" provides an interesting backdrop to his work. Saturday, April 13th, World War II expert Brigit Farley will give a 30-minute gallery talk to illuminate the work of this intriguing group and how they supported the war effort, and what some of their most famous members, like Kelly, went on to accomplish.
Short video clips will be available as well.
Farley holds a PhD in History and her research interests include 20th century Russia and Europe, war and peace in the 20th century, the Holocaust, and commemoration, translation/annotation of historical works from Eastern Europe and Russia.
Her expertise covers a wide span including Russia/Eastern Europe, US and European foreign affairs, 1914 to present, the Cold War, World War I, World War II, European ethnic conflict, and the Holocaust. Farley worked in the Soviet Union as a United States Information Agency Exhibit Guide in the Soviet Union during the late 1980s.
The event is free and open to the general public. For more information, contact the Pendleton Center for the Arts at 541-278-9201 or visit online.