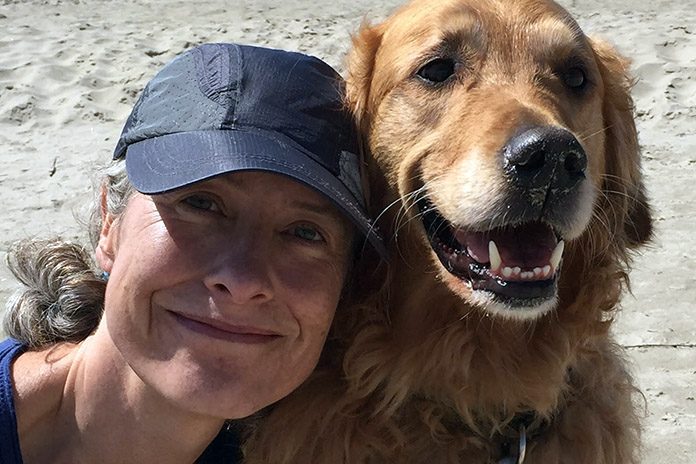 Kirsten Rian wears many hats. She works as an independent photography curator, project manager, musician, painter and installation artist.
She has curated or coordinated more than 375 photography exhibitions internationally, picture edited or written for over 80 books and catalogues and exhibited her artwork in a range of venues, most recently in Iceland. Her work with refugees and immigrants in war-torn communities and human trafficking survivors explores how storytelling and sharing through creative mediums often allows the hardest and most necessary aspects of human history and experience to be remembered, and in fact, honored. As a musician she has made 8 records and acted as producer on others.
An additional hat she wears is that of writer, and she is widely published as a journalist, essayist, and poet. She'll be reading from her recent work at the First Draft Writers' Series on Thursday, June 20 at 7 p.m. at the Pendleton Center for the Arts.
The event is free and open to the general public.
Her book of poems Life Expectancy was released in 2018 by Redbat Books as part of their Pacific Northwest Writers Series. In the book, Rian looks far back to her Scandinavian roots to explore the cultural and genetic ties as tethers to something bigger than the literal visceral skewing of life expectancy statistics relative to her own health and her family. Rian's son was born with medical issues, cuing a decade and a half journey of doctors, tests, fights with insurance, surgeries, and scans. When her children were 10 and 12 their father suddenly and inexplicably passed away at age 44. While driving home from the beach after scattering his ashes and thinking about when they had married on that very beach years before, she absent-mindedly felt the side of her head and noticed a lump that turned out to be a tumor.
Oregon Poet Laureate Kim Stafford wrote in his review of the collection, "These poems demand an unblinking stare at cruelty, and offer intimate consolation in moments of grace, sending a small torch for survival in dark caves of human trouble."
The First Draft Writers' Series brings authors of note to the Pendleton Center for the Arts each third Thursday of the month. Now in its' sixth year, the program is always free, and provides an opportunity for local writers to share three-to-five-minute pieces of their own work during Open Mic, following the featured author. More information is available by calling 541-278-9201 or online at pendletonarts.org.