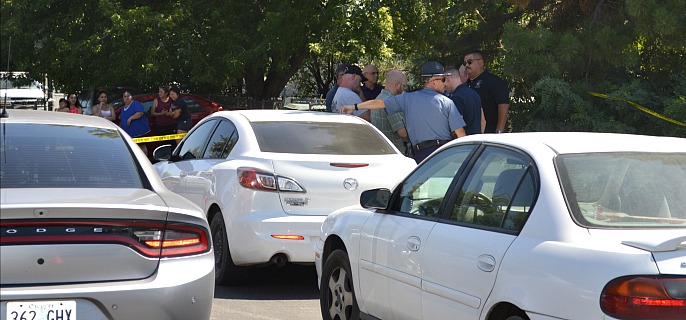 [quote style="2″]Third Person Shot, Teen Missing[/quote]
[quote style="2″]The Two Deceased Were Volunteer HHS Wrestling Coaches[/quote]
Law enforcement is investigating what appears to be a murder-suicide Thursday morning in Hermiston involving two volunteer wrestling coaches at Hermiston High School.
Along with the two dead, a third person was also shot and a 14-year-old teenager is missing, according to the Hermiston Police Department.
Around 11:18 a.m. this morning, police responded to the 200 block of N.E. 11th Street on a report of a person having been shot. Officers arrived and made entry into 130 N.E. 11th St., where they located a 35-year-old female in a bedroom with what appeared to be a gunshot wound.
Also located in the bedroom were Jason E. Huston, 45, of 31293 Morgan Lane, Hermiston and Kenneth E. Valdez of 130 N.E. 11th St., of Hermiston. Valdez was found dead from a gunshot wound and Huston was found dead from what is believed to have been a self-inflicted gunshot wound. Both men were volunteer wrestling coaches at Hermiston High School.
Prior to being transported to the hospital, the female was able to provide a detailed statement about what transpired. The female also confirmed all three parties knew each other.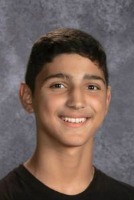 With the assistance of the Oregon State Police and the Umatilla County Sheriff's Office, the residence at 130 NW 11th Street was secured as was the residence at 31293 Morgan Lane. Search warrants have been written and will be served on both locations. An additional search warrant has been written for Huston's vehicle that was located at a location on Bridge Road in Hermiston.
This investigation quickly turned to the whereabouts of 14-year-old James (JJ) Hurtado of Hermiston. HPD said the teen was related to one of the parties involved and was last seen with Huston this morning around 10 a.m., when he was picked up in Umatilla. According to the HPD, Huston said he was taking the teen to McNary Park in Umatilla to play Frisbee golf. The teen's body was found after 8 p.m. Thursday by Oregon State Police detectives in a remote, rugged area outside of Hermiston.
(BODY OF MISSING TEEN FOUND OUTSIDE OF HERMISTON)
"At some point we may be able to release additional details on what transpired today but with our already limited resources stretched in three separate locations, our primary focus at this time is finding JJ," Edmiston said.
The Hermiston School District issued the following statement:
"The Hermiston School District is deeply saddened to learn of two tragic deaths today. Jason E. Huston and Kenneth E. Valdez were both volunteer wrestling coaches for Hermiston High School. The school district will provide support for staff, athletes and students during this difficult time, starting at 10 a.m., Friday, August 19 at Hermiston High School. Our thoughts and condolences go out to the family, students, coaches and others affected by this tragedy."