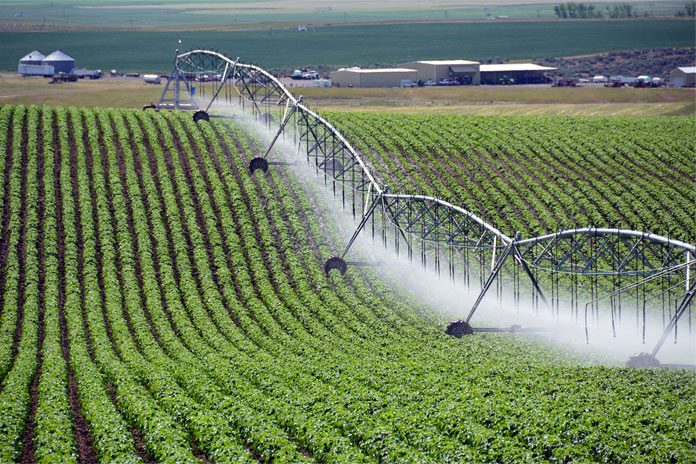 Blue Mountain Community College (BMCC) will host a grand opening celebration for its new Precision Irrigated Agriculture Center on Thursday.
The event will get under way at 1 p.m. at the Oregon State University Hermiston Agricultural Research and Education Center (HAREC), 2121 S. First St. The event is open to the public, and includes a ribbon-cutting ceremony assisted by the Hermiston Chamber of Commerce. It will also include comments from BMCC President Cam Preus and Board of Education Chair Chris Brown, as well as OSU's Vice Provost of Outreach and Director of Extension Service Scott Reed, and OSU's Dean of the College of Agriculture Dan Arp. HAREC Director Phil Hamm will also be on hand.
Light refreshments will be served, and tours of the facility will be available. BMCC and OSU have an intergovernmental agreement to house the Precision Irrigated Agriculture Center on the HAREC property since it will mutually benefit both institutions of higher education.
Precision irrigated agriculture is the use of technology to make agriculture more efficient and effective, which in turn increases crop yields, decreases water consumption and saves money. The facility was made possible through a voter-approved bond in May 2015, and cost $3.2 million to construct. It is the second of three major bond construction projects to reach completion, following the opening of the Workforce Training Center in Boardman in early April.
This September, the last of the three major projects – the Facility for Agricultural Research Management (FARM) – will open on the BMCC Pendleton campus. Other improvements funded by the bond were completed on the Pendleton campus last summer, and additional upgrades will be made this summer for renovated student use spaces, safety and security improvements, and HVAC/electrical updates. A renovation at the BMCC Milton-Freewater Center is also taking place this summer, with completion this fall.