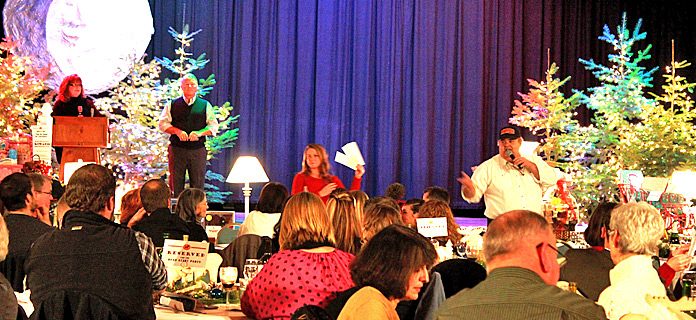 The annual Hermiston Festival of Trees will be held Saturday and Sunday, Dec. 6-7, at the Hermiston Conference Center.
Saturday's event is for those 21 and over and includes a dinner, followed by a live and silent auction of decorated Christmas trees and wreaths. The evening gets under way at 6 p.m. with wine tasting, view of the trees and social hour. The dinner will be served at 7 p.m. and the live and silent auctions will follow.
The evening will be hosted by the Hermiston Morning Kiwanis Club and the Good Shepherd Community Health Foundation. Tickets are $30 and can be purchased at the Hermiston Chamber of Commerce, Good Shepherd administrative offices, and Umatilla-Morrow Head Start. Proceeds from the Festival of Trees benefits health-related and community projects.
Sunday is Family Day, hosted by the Hermiston Soroptimist Club. The hours are from noon to 4 p.m. There will be family holiday activities and entertainment. A suggested donation is $5 per family for Sunday's event.
For more information, visit the Festival of Trees Facebook page.