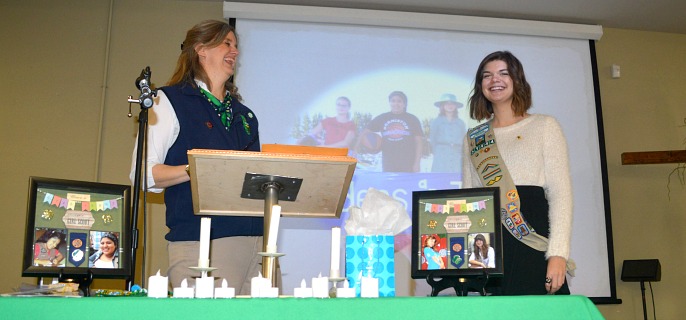 A recent Hermiston High School graduate has achieved something that only two area Girl Scouts have accomplished in the past 13 years – earn her Girl Scout Gold Award.
Megan Kane received her Gold Award – the highest honor a Girl Scout can receive – during a ceremony Monday night at New Hope Community Church.
"You are now part of an elite group of women," said Laura Cruz, a Hermiston Girl Scout troop leader, whose daughter, Rachel, earned the award last year.
(HERMISTON UTILITY RATES TO RISE BY 4 PERCENT)
Kane, a freshman at Eastern Oregon University, earned her award by creating an audio walking tour of Hermiston. The tour, which can be found online at YouTube, leads participants on seven stops throughout Hermiston and takes between 60-90 minutes to complete. People can also go to the Hermiston Public Library and download an audio CD onto their smart phones or tablets. The tour can be done on foot or by vehicle.
Kane has been in Girl Scouts for the past 13 years. Her mother, Michelle Kane, has been her leader in Troop 51444 throughout her years in scouting.
"As your trooper adviser since you were in kindergarten, I can think of no one more worthy than you to receive this honor," Kane said to her daughter during Monday's ceremony. "Only one out of every 20 Girl Scout seniors and ambassadors see it through to the Gold Award. That's quite an accomplishment."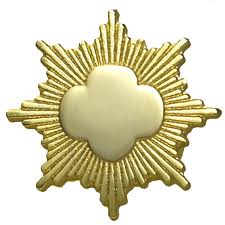 Former West Park Elementary School teacher Kathleen McCall served as Megan's mentor for the project. McCall said her mother had passed away shortly before Megan asked her to serve as mentor, and McCall wasn't sure she was ready to take on the project. But, she said, after visiting with Megan, she knew the project was perfect – for both of them.
"Megan took hold of the project and ran with it," McCall said. "There were speed bumps along the way, but she never gave up."
One of the requirements of the Gold Award is to put in at least 80 hours on a project. Megan, however, put in about 140 hours on her project.
"The most difficult part of the process was finding people in the community with good stories about Hermiston's history," she said. "It's a small town so you really have to dig deep to find people with knowledge of it's past."
Among those she interviewed are lifelong Hermiston resident Frank Harkenrider, Hermiston Public Library Director Marie Baldo, former Hermiston City Manager Tom Harper, Spike Piersol, and others.
"I chose to make a walking tour because, despite living in Hermiston for 16 years, I knew very little about its background," she said. "I wanted to make something that would be informative as well as entertaining."
Megan said earning her Gold Award is important to her because she was able to create something meaningful for other people.
"I also enjoyed getting to learn about the town and getting to meet some smart people in the process," she said.
More Stories from Northeast Oregon Now:
Hermiston Man Dies in Klamath Falls Accident
Head Start Names New Executive Director