Editor's note: This story first appeared in the Hermiston Herald and is part of a content-sharing partnership between Northeast Oregon Now and the Hermiston Herald.
By Erick Peterson
It's official. The Morrow County Board of Commissioners is down a couple of members.
Morrow County Clerk Bobbi Childers on Tuesday, Dec. 27, certified the recall elections of Commissioners Jim Doherty and Melissa Lindsay.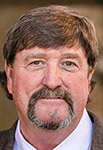 Doherty said he received a letter Dec. 27 telling him the recall was certified. The following day, he said he decided to drop any legal complaint. Instead, he would focus on the needs of Morrow County, helping in whatever way he could outside of office, Doherty said.
Earlier, he said, he spoke with his attorneys, who said a legal battle could be expensive, costing $25,000 just to get the matter before a judge. Doherty said the price would go up if a judge ruled against him; he could be on the hook for the county's legal fees.
Lindsay, too, expressed doubts about a continued legal challenge.
Having received a notice of the recall's certification, and after speaking with her lawyers, she said she "most likely" would not pursue legal action in court.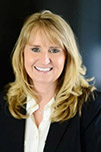 According to Lindsay, the cost of such action would be too expensive, and she said she would not put her family through this trouble.
Her term would have ended a week later, had the recall not taken place. This stands in contrast to Doherty's term, which would have ended in 2025.
Lindsay said she would've preferred leaving office gracefully, transferring power without a recall, and this disappointed her.
Doherty and Lindsay, who both lost recall elections Nov. 29, have voiced their concerns about the elections. They had hired lawyers to stop the certification of the elections that would remove them as commissioners.
The process of these elections are central to their complaint. Ballots for the recall election arrived before voters close to the Nov. 8 general election, which, according to Doherty and Lindsay, created confusion.
They argued the close proximity between election led voters to overlook the recall ballots, as they thought the recall ballots were duplicate general election ballots.
The Morrow County Board of Commissioners scheduled a special meeting Dec. 28 at 1:30 p.m. in Heppner, but due to a lack of a quorum, that became a work session.
Gov. Kate Brown would have to appoint a new commissioner for the board to have a quorum, and that has not happened.
Instead of a meeting, Don Russell, the lone Morrow County commissioner, presided over a work session with Commissioners-elect Jeff Wenholz and David Sykes, whose terms begin Jan. 4.
Although it was a work session, meaning the board would not take any action, locals told Russell and company of their needs. A representative of Willow Creek Terrace spoke of the facility's need for $200,000.
At the end of the meeting, Russell, whose term ends in January, thanked his community and called the session to a close.