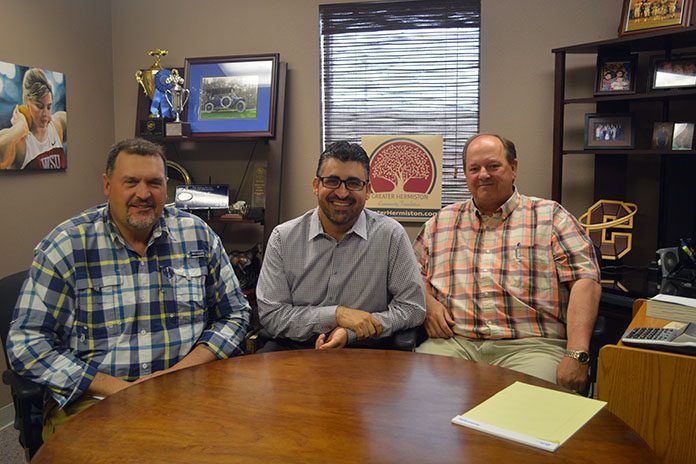 When Dennis Barnett arrived in Hermiston, he had with him $10,000 and a college education.
Fast forward decades later and Barnett has nine children, a successful business and a legacy of giving back to his community. Now, he and a group of like-minded individuals, have come together to give everyone in Hermiston a chance to give back in a lasting way with the formation of the Greater Hermiston Community Foundation.
The goal is to increase exposure and opportunities for philanthropy throughout the greater Hermiston area.
The new foundation is a tax-exempt 501 (c)(3) public charity that enables people to make donations to the Foundation for community enhancement projects.
"The goal of our foundation to become an active grant maker in our community, and allow our board to make and manage strategic philanthropic investments which will have a positive impact for everyone living in the greater Hermiston area," said Foundation President Greg Harris. "We believe that in five or 10 years, our foundation will grow into a significant resource to support and improve quality of life in our community forever."
The Foundation's board consists of Harris, Barnett, Nate Rivera, Cindy Middleton, Roe Gardner, Greg Juul, and Jeff Snell.
The board has been quietly fundraising throughout the year and so far has a little more than $100,000. Grants will not be awarded until the Foundation has an endowment of $200,000. It expects to make its first grant award by the end of 2019.
Barnett, who owns Barnett & Moro, said many of his clients talk to him about wanting to give back to the community in a way that has a long-term impact.
"A lot of them are like me," he said. "Whatever wealth I have came from this city."
Rivera said the new Foundation will complement existing foundations such as the Hermiston Education Foundation and the Good Shepherd Community Health Foundation.
"It's very broad in its nature," he said. "We aren't going to be funding one type of thing."
Harris said the Foundation will fill a community need.
"There's been a request for something like this in our community for some time," he said.
For more information on the Greater Hermiston Community Foundation and how to contribute, go to the Foundation's website.