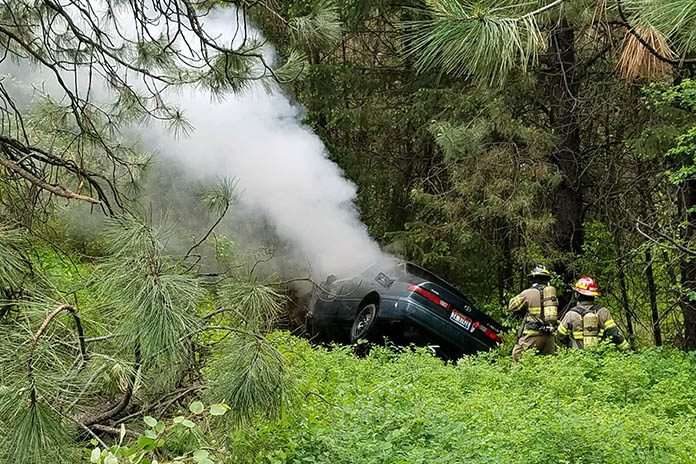 A dangerous and bizarre incident ended peacefully Wednesday when Oregon State Police troopers arrested a 17-year-old near La Grande following a high-speed chase and a standoff with a machete.
Just before 12:30 p.m., OSP troopers began pursuing a 1997 Toyota Camry that was being driven recklessly on Interstate 84, two miles west of La Grande.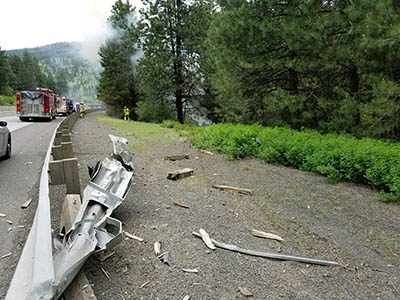 The Camry was operated by a 17-year-old from Boise, Idaho. When the troopers attempted to stop the vehicle, the driver continued on in a reckless manner at speeds over 110 mph, according to the OSP. The attempt to stop the car was ended for safety reasons.
Another trooper, however, initiated a pursuit about 20 miles west of La Grande sometime later and continued until the Camry crashed into a guardrail and the adjacent woods. The vehicle became fully engulfed in flames.
The driver got out of the car armed with a machete and after a brief standoff with the trooper, fled on foot. Troopers and deputies from the Union County Sheriff's Office established a perimeter and located the suspect. Troopers were able to talk the suspect into dropping his weapon and he was taken into custody and charged with reckless driving, felony elude and misdemeanor elude.
The right lane of I-84 was closed for approximately two hours while the investigation was conducted.