Umatilla Electric Cooperative's 76th Annual Meeting will be held from 5-7 p.m. Saturday, April 20, at the Hermiston Conference Center.
The business meeting and dinner will include reports from UEC's Board President Bryan Wolfe and UEC General Manager Steve Eldrige, and the announcement of board election results from Districts 1 and 2.
Running from District 1, representing Boardman, are Lee Docken (incumbent), Julie Gisi and Thad Killingbeck. Running from District 2, representing Irrigon, are Jeff Wenholz (incumbent) and David Burns.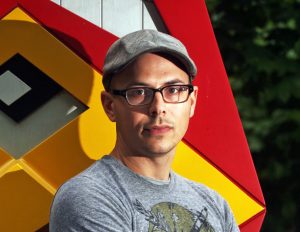 Guest speaker will be Daniel H. Wilson of Portland, a New York Times best-selling author and contributing editor to Popular Mechanics magazine. He earned a PhD in robotics from Carnegie Mellon University, holds four patents and has written eight books.
Wilson serves as a keynote speaker, panelist and lecturer on topics ranging from jetpacks to robots in the military. In 2008, he hosted his own TV series, The Works, on the History Channel.
He has appeared on news programs such as CBS Sunday Morning, in the pages of Wired magazine and USA Today, and spoken before audiences at conferences, schools, museums and the military academy at West Point.
The Hollywood Reporter named Wilson among Hollywood's 25 most powerful authors, noting, "The 34-year-old computer scientist-turned-hit writer's two most recent novels, Robopocalypse and Amped, were scooped up before he had finished writing them. Says Wilson, 'DreamWorks bought Robopocalypse, I sold the book the next day, and at the end of the week I was in a room with Steven Spielberg and (screenwriter) Drew Goddard talking robots.' "
Wilson steps in as speaker in place of Menlo College football coach Mark Speckman, who had to cancel because of a scheduling conflict with his new job as an assistant football coach in the Canadian Football League.
Umatilla Electric Cooperative annual meetings are open to cooperative members and their guests. For more information, call 541-289-1344.